8 Ways To Celebrate Mother's Day In Fort Lauderdale
---
Mother's Day is sneaking up on us, so be sure to make plans ahead of time to celebrate mom on May 13. Whether it's a fancy brunch buffet or a relaxing spa package, let Mom know how much she means to you. After all, she does have the toughest (and most rewarding) job in the world.
Here are 10 ways to celebrate Mother's Day in the Fort Lauderdale area:
Spa Day At Pelican Grand Beach Resort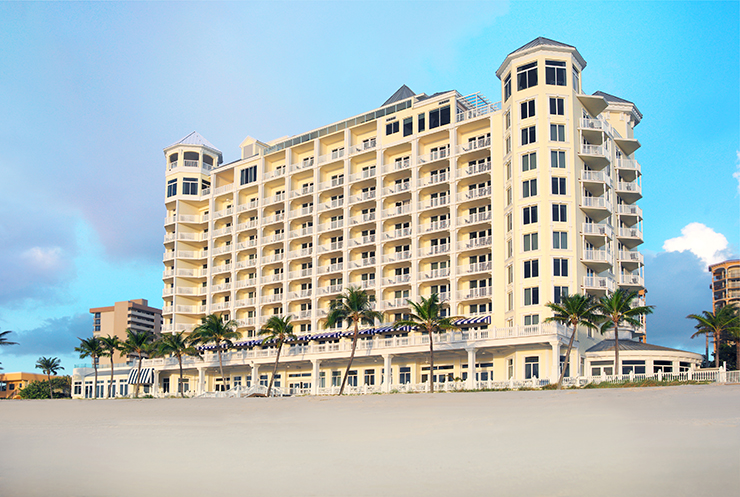 We could all use a spa day. But moms, especially, deserve an hour or two to relax in peace and quiet. The Pelican Grand Beach Resort in Fort Lauderdale is offering a "You Are Beautiful" spa package this Mother's Day. It includes a $250 PURE Spa credit so that Mom can choose her own treatment (facial, massage, manicure, etc.), plus two signature cocktails (so you know she'll be relaxed). As an added gift, the Pelican Grand will take care of any resort fees.
2000 N. Ocean Blvd., Fort Lauderdale; 954.568.9431; pelicanbeach.com
Lobster Bar Fort Lauderdale
Take mom to the Lobster Bar in Fort Lauderdale this Mother's Day. On top of the restaurant's exquisite menu, it's offering Channé Rosé for $9 a glass and $34 a bottle. You'll find some of the best seafood in South Florida on Lobster Bar's menu thanks to world-renowned chef Jeff Pfeiffer. The nautical theme throughout the restaurant will make you feel like you're dining on a yacht rather than in a restaurant, which could be a pretty cool treat for mom.
450 E. Las Olas Blvd., Fort Lauderdale; 954.772.2675; buckheadrestaurants.com
Buffet Brunch At NYY Steak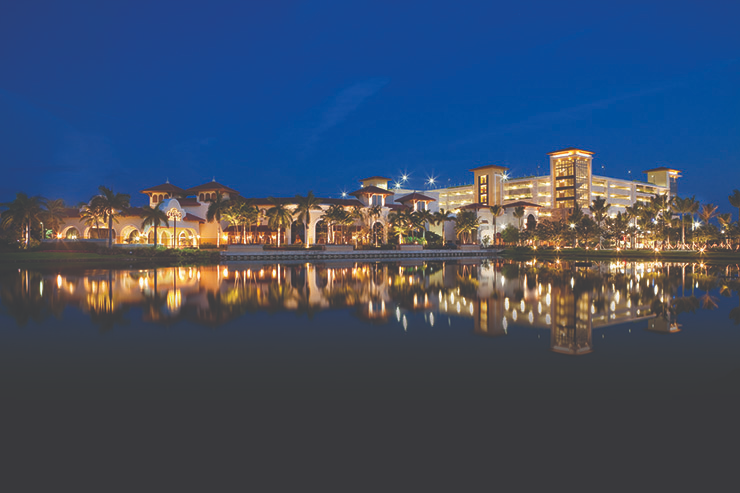 Seminole Casino Coconut Creek is offering special menus throughout four of its restaurants this Mother's Day. We recommend fine dining restaurant, NYY Steak. It is offering a special brunch from 10:30 a.m. to 2:30 p.m. for $85 per person. Make a reservation and feast on a buffet-style menu featuring a fresh seafood station, a soup and salad station, an omelet station and a dessert station. The chef will also be hosting a carving station so that Mom can enjoy a juicy steak. The best part? It will have a mimosa and bloody mary bar, plus live entertainment.
5550 NW 40th St., Coconut Creek; 954.935.6699; seminolecoconutcreekcasino.com
Exclusive Menu At Sorrisi
If your mom is in the mood for something Italian, take her to Sorrisi. It's whipping up something special for Mother's Day from 3 p.m. to 10 p.m. The exclusive menu includes a large chopped salad, shrimp and lobster scampi, veal involtini Florentine, pistachio-crusted lamb chops and, for dessert, Frutti de Bosco tart. The hardest decision she'll be making is whether or not to order two desserts.
5550 NW 40th St., Coconut Creek; 954.935.6689; seminolecoconutcreekcasino.com
Spa Day At The Conrad Fort Lauderdale Beach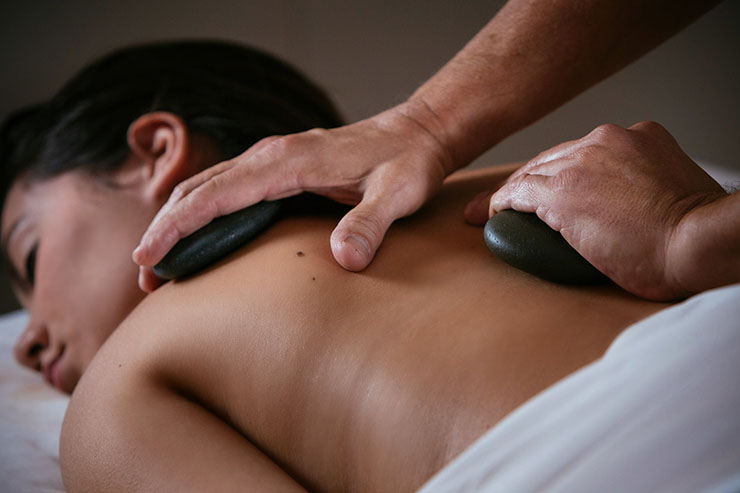 The new Conrad Fort Lauderdale Beach is offering a full day of relaxation to celebrate Mother's Day. Give mom the gift of a signature 150-minute "Conrad Spa Journey" that includes a detoxifying body exfoliation, a lava stone massage and a restorative antioxidant facial. She'll also receive a luxurious "Ocean Quench" hand treatment with the option to take home her choice of Isola hand cream. After all that relaxing, the spa will escort mom to the Atlas Cocktail Lounge to sip on the resort's exclusive Mother's Day cocktail. The entire package is $292.
551 N. Fort Lauderdale Beach Blvd., Fort Lauderdale; 954.414.5100; spa.linksrez.net
Mother's Day Brunch at RIVA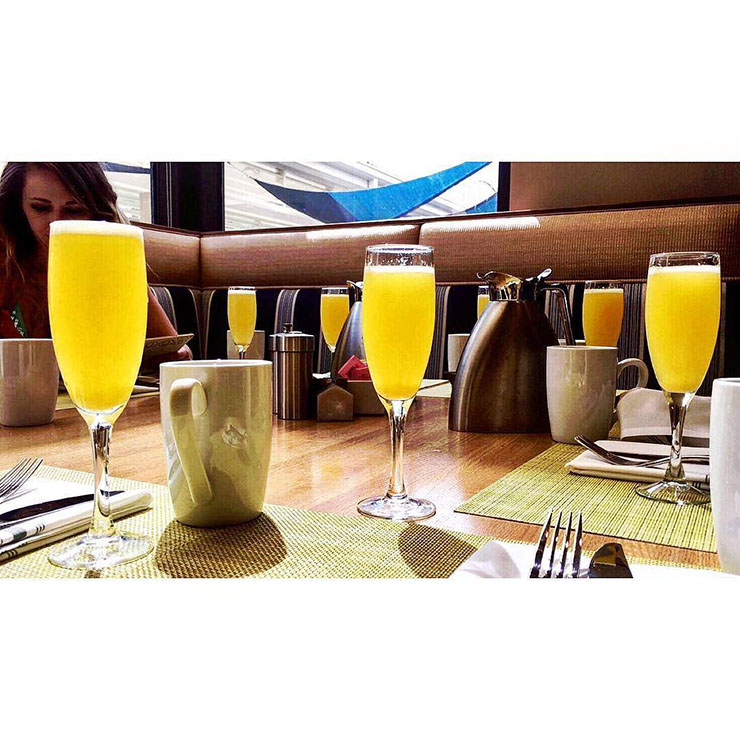 Head to Fort Lauderdale Marriott Harbor Beach Resort & Spa and take mom to its seaside restaurant, RIVA this Mother's Day. It is hosting an unforgettable brunch from noon to 4 p.m. for $79 per person ($39 for children under 12). Its extensive Sunday brunch includes omelets, waffles, antipasto, a soup and salad bar, carved meats, seafood station and a huge dessert section that includes dulce de leche cheesecake. Make reservations here.
3030 Holiday Drive, Fort Lauderdale; 954.766.3100; marriott.com
Shooters Waterfront Mother's Day Buffet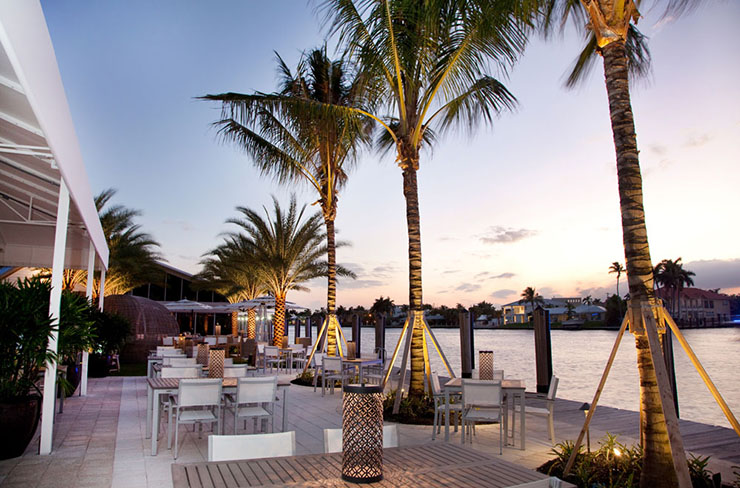 Go for something a little more laid-back this Mother's Day and take Mom to Shooters Waterfront restaurant. It is hosting an all-American buffet from 10 a.m. to 8 p.m. for $59 ($25 for kids 12 and under). The menu includes grilled salmon and mahimahi, a raw bar and sushi, a prime rib carving station, antipasto and lox, plus a desserts station. Grab a huge plate of food and enjoy those waterfront views on Mother's Day.
3033 NE 32nd Ave., Fort Lauderdale; 954.566.2855; shooterswaterfront.com/event/mothers-day-buffet/
Brunch At Rocco's Tacos & Tequila Bar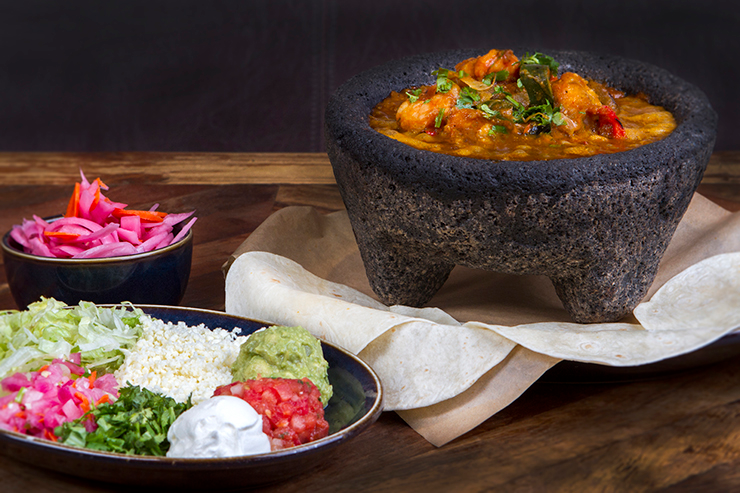 Rocco's Tacos is being super generous to moms this Mother's Day. When Mom orders an entree, she'll receive a complimentary house margarita. As for food, it is serving the usual off the brunch menu, including huevos rancheros divorciados and the wet burrito con huevos. Plus, kids under 10 eat free off the kid's menu. Opt for the $12 bottomless mimosas or bloody marys to make the most of your time at brunch. Sunday brunch is offered from 11:30 a.m. to 2:30 p.m.
1313 E. Las Olas Blvd., Fort Lauderdale; 954.524.9550; roccostacos.com