Subs And Suds Set To Open In Fort Lauderdale As An Old-School Sandwich Stand
---
Subs And Suds Opening Soon.


Get in the mood for a sandwich and a beer, because Subs and Suds—restaurateur Memphis Garrett's fourth Fort Lauderdale concept—is opening its doors on April 16.
Located in the Riverside Park/Sailboat Bend neighborhood, Subs and Suds will feature sandwiches and specialty craft beers. Each sandwich on the menu has been expertly paired with one of the 20 craft beers offered, but diners may also choose their own brews to go along with their meals.
Sandwiches include the Honolulu Pork Sandwich with six-hour braised pulled pork, Japanese barbecue sauce, spicy pineapple pico and fennel cabbage slaw on a sweet bread hoagie roll, paired with Maui Brewing Company's Maui Big Wave; and the Atlanta Fried Chicken, which includes brined and breaded chicken breast, caramelized onions, bread and butter pickles, spicy mayo and jalapeno-bacon pepper jack, topped with coleslaw on a toasted sesame roll and paired with Terrapin Beer Company's Hi-5 IPA.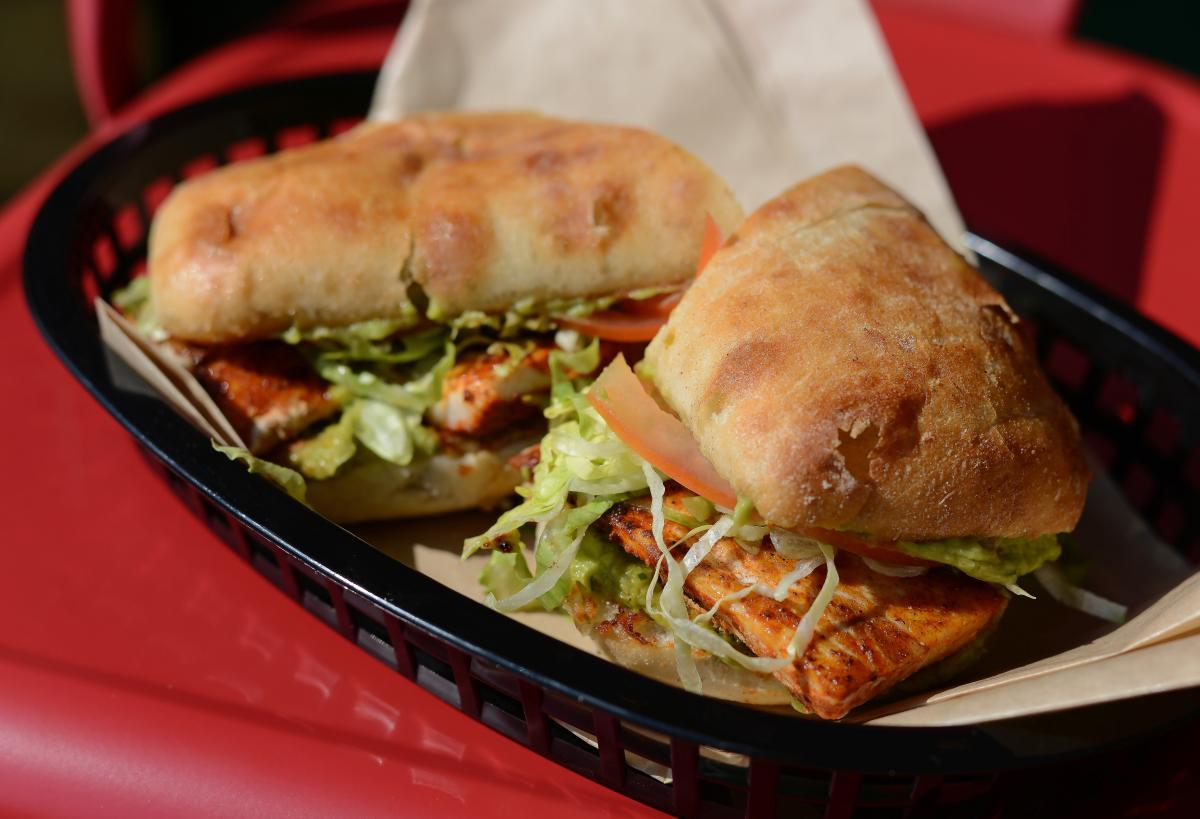 Other menu items include twists on the classic grilled cheese, Philly cheesesteak, po' boy, Cuban sandwich and more. Desserts are also available, with sweet blizzards, soft-serve ice cream and dipped cones.
The ambiance of Subs and Suds is retro, resembling an old-fashioned sandwich stand complete with vintage signage and relaxed seating. Upon arrival, guests place their orders at the walk-up window, receive a playing card and grab a seat at one of the picnic tables, low-tops or at the counter to await their food.
The outdoor restaurant is protected from the heat by fans and an overhead awning.
For more information, visit subsandsuds.com.
601 SW 12th Ave., Fort Lauderdale; 954.652.1971; subsandsuds.com
Photos courtesy of South Moon Photography